Swapping products to more sustainable, zero-waste products is good for us and our planet. Reducing plastic has many benefits (for your own health and the health of our planet), and we are here to make it easy for you. You don't have to fully go zero-waste to help, but swapping out single-use plastics to reusable products is a great step into the right direction. Courtney from Court The Blog is sharing 10 easy product swaps you can do TODAY!
---
We're on pace to have more plastic than fish in our oceans by 2050 (source). Never before have we consumed and disposed so much single-use plastic, and the numbers are growing by the day at an alarming rate. Of the 5800 million tons of plastic generated since 1950, it is estimated that only 9% has been recycled – the rest sits in landfills and global waterways (source). 
Thankfully, general awareness of single-use plastic pollution is also increasing. More and more consumers are seeking to reduce their overall environmental impact. Plastic bottles, drink lids, food wrappers, grocery bags, and straws are among the most common single-use plastic items found worldwide in oceans and streams. There are numerous ways to live a more sustainable lifestyle. One of them is to reduce your plastic usage. To reduce single-use plastic pollution specifically, here are a few household items that could use an easy, eco-friendly swap. 
1. Shampoo/Conditioner 
Surprise: shampoo and conditioner don't have to come in plastic packaging! There are several zero-waste companies that now produce shampoo and conditioner in bars, similar to hand soap. Simply lather them up while in the shower, and they work just as well as your shampoo and conditioner from the bottle. 
You can find shampoo and conditioner bars in shops as Lush and Boots, but can also be bought online.
2. Dish Soap 
Different product, same story. Skip the plastic bottle that houses many popular dish soap brands and opt for a simple bar instead. It's good for the environment. Just think about how many bottles of dish soap you go through every year – that's a huge opportunity to cut down on your plastic usage! Plus, a nice and clean bar will also look way cuter next to your kitchen sink. You can get them here.
3. Reusable Sandwich Bags 
Are you constantly on the go and hungry? There is a sustainable solution for that, too! I love my reusable silicone bags for sandwiches and snacks when I'm at work or out and about. There really is no reason to use and abuse Ziploc bags anymore when these easy-to-clean reusables exist. Plus, you can use these as freezer bags! You can buy them here.
4. Coffee Thermos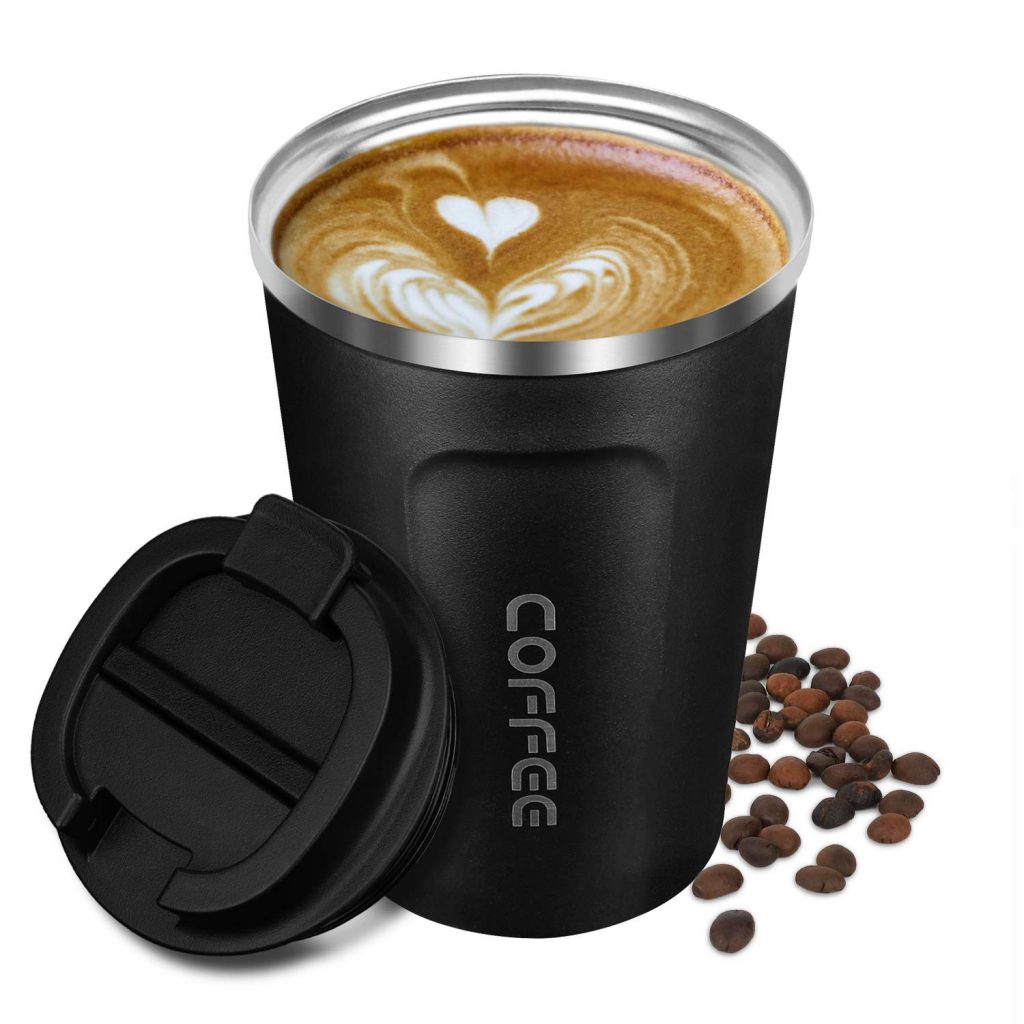 Perhaps the most intuitive swap, but one that might be more difficult to actually implement: a thermos for your hot beverages! It's such an easy habit for many to swing by the local coffee shop, and completely forget about the thermos they have at home. I usually keep my thermos in my car or in my bag after washing it, so there isn't a chance I'll forget. As you may know, many coffee shops actually offer a discount for using a reusable mug or thermos, so this is a win-win! They are usually available for purchase at coffee shops, of you can buy one online here.
5. Reusable Straws
Another easy-to-forget swap. I recommend getting a full kit like this one from Seed & Sprout so you can keep your straws wherever you may need them. I keep one in my car, one in my bag, and one at work. It's difficult to remember at first, but once you get in the habit of declining a straw in favour of your own, it starts to become second nature. 
6. Cutlery Set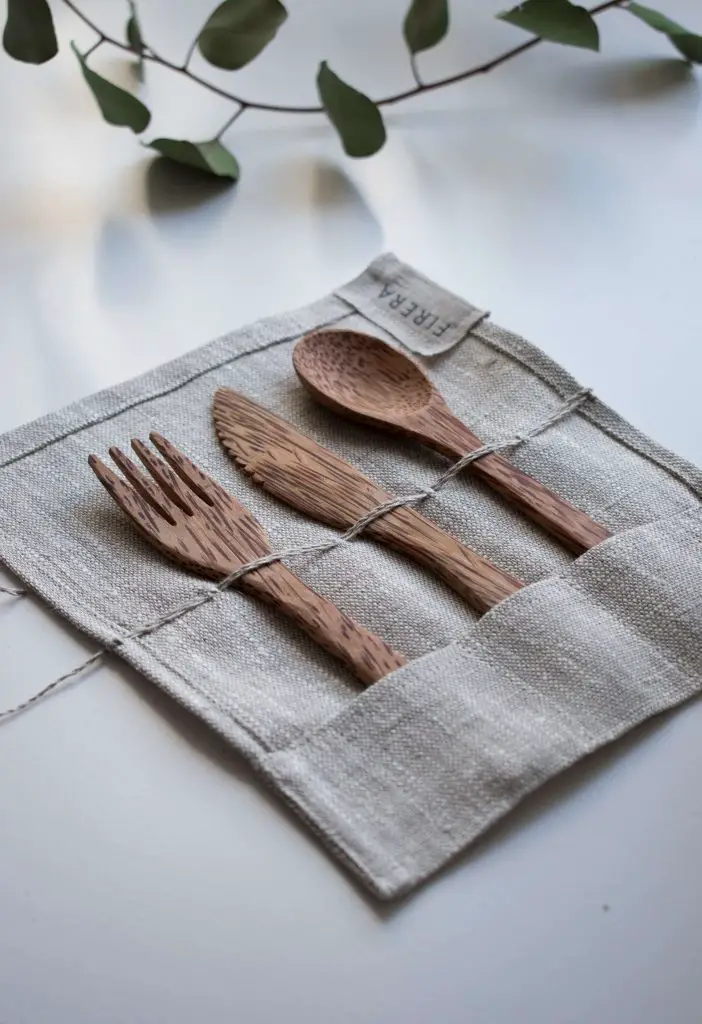 Even better than replacing a plastic straw? Replacing a plastic fork, spoon and knife as well. Keeping a bamboo cutlery set on hand means you can cut your single-use plastic consumption by 3x every time you eat out. An easy way to remember this is to create a zero-waste kit that you can pop in your bag and take with you wherever you go. You can buy bamboo cutlery sets here (these come with a straw & cleaner!).
7. Lunch Box
A sandwich box is another great idea for packaging leftovers and bringing meals to work or school. Our planet thanks you for anything you can do to avoid using single-use Ziploc bags. 
8. Shopping Bags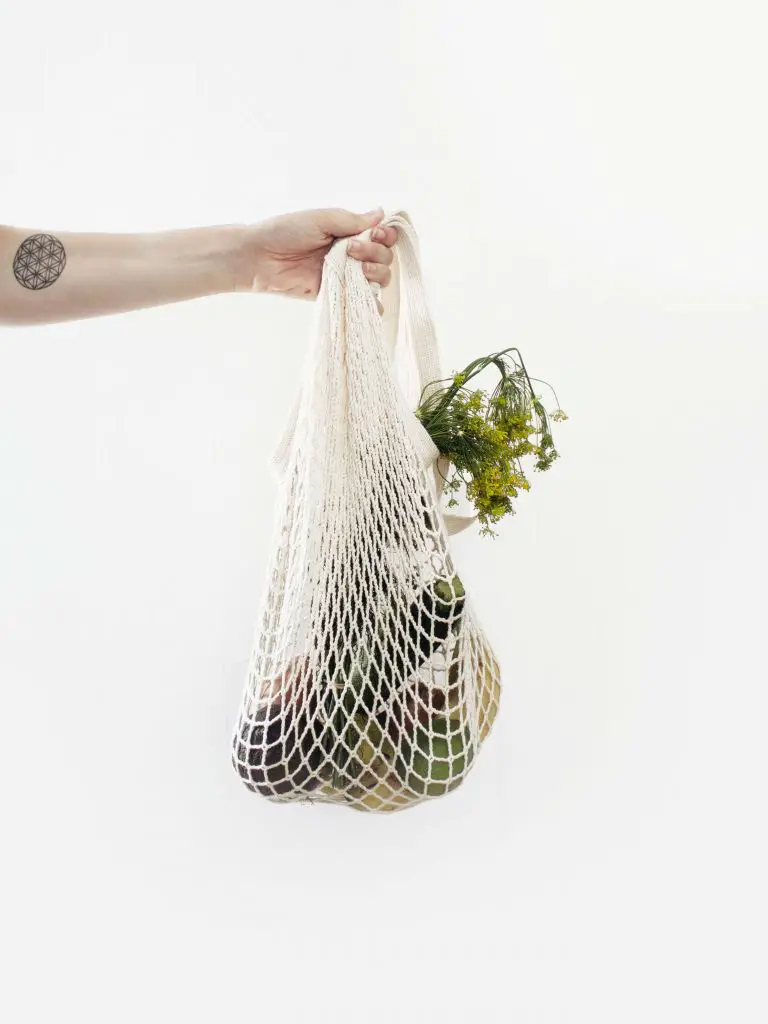 In many places worldwide, plastic bag bans have been declared, including recently in New York (source). For most, this swap is becoming more of a necessity than a preference. An eco-friendly win! You can get them here.
9. Toothbrush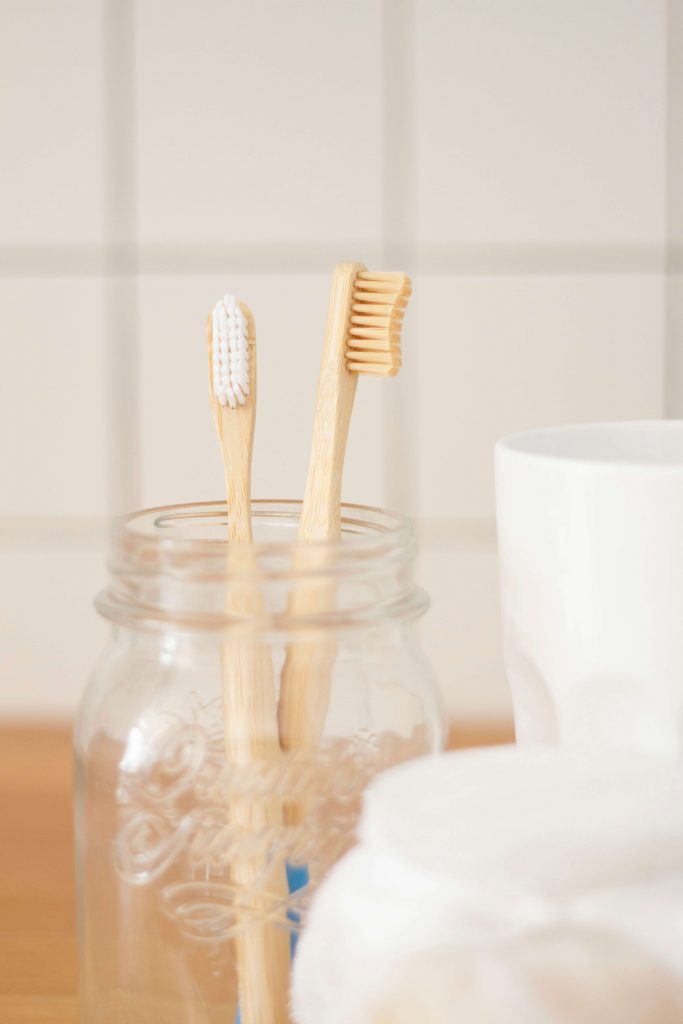 How often do you switch out your toothbrush? Plastic toothbrushes don't ever biodegrade, which means that the free toothbrush you got from your dentist at age 6 is still sitting in a landfill somewhere. One billion plastic toothbrushes are thrown away every year in the United States alone, creating 50 million pounds of waste annually (source). Skip the plastic and opt for a greener bamboo toothbrush instead. Get a 5 pack here – which will last you over a year and won't contribute to any landfill waste.
10. Menstrual Cup
Monthly periods are a fact of life for half of the world's population, and tampons and pads are incredibly useful tools to manage your menstrual flow. These products are, however, significant contributors to plastic pollution on our planet. Consider swapping the tampons and pads for an organic menstrual cup, and drastically reducing your environmental impact every month. Read more about how to have a plastic-free period here.
Extra tip!
As an added bonus: STOP SMOKING. Did you know that cigarette butts are the number one biggest source of plastic waste (source)? If you can find a way to curb your nicotine addiction, you'll be saving the ocean in the process. 
There's only so much one person can do – it's true. But there are almost 8 billion people in the world, and we all can't afford to live as if our actions only impact our small sphere of influence. In today's global economy, every choice we make as a consumer literally has an effect on the entire world. By choosing to replace single-use plastics with eco-friendly alternatives, we are not only making our community cleaner, but we are also supporting a growing sustainable industry on a global level. 
There is really only one way to live as sustainably as possible: put your money where your mouth is. While the upfront cost of sustainable product swaps may seem steep, over time and with proper care, these reusable products pay for themselves. It's a worthwhile sacrifice when considering the widespread effect of sustainable living on the world at large. 
Looking for more sustainable living resources and inspiration? 
Check out these TED Talks from Milena Glimbovski, the founder of Original Unverpackt, a Berlin-based zero-waste grocery store. (TED Talks can be found in English and German) 
Browse informative articles on the effects of the plastic pollution crisis. (Article 1 – Article 2 – Article 3 – Article 4)
Visit the website for Ella Daish, an environmental activist campaigning for sustainable menstrual products.
Support ethical brands using Ethical Made Easy, an eco-friendly brand directory. 
Save for later…