At The Glow Up Project, we want to help you glow up in every aspect of your life. It's not just skincare and eating better, it's also being free to do what you love whenever you want. Financial freedom is a way to gain that freedom, which is why we're talking about online side hustles and businesses today.
If you're looking for ways to start your journey towards financial freedom, but you're not quite sure what type of online business you should get into; do not look any further. Starting an online business is one of the best ways of starting making an active or/and passive income while you still have your daytime job.
These 10 online side hustle ideas are effective ways to create great wealth online. We've not got time for online surveys that barely make you any money and pay less than minimum wage. It's time to focus on creating some real income with an online side hustle. Because it's more than possible to start earning hundreds of dollars on the internet from the comfort of your own home.
Let's not waste any more time and start learning. Here are 10 of the best online businesses you can start today. Here are some ideas on how to glow up your finances!
1. Start a blog
If you've heard that blogging is dead, you've been misinformed. I mean, you're on a blog right this second 😉 Plus, there are many people that make a great income from just their blogs. If they can do it, why not you?
Blogging isn't dead, but it sure has changed a lot over the last few years. The big shift (when it comes to profitable blogs) has gone from personal blogs to informative blogs. Pick a niche you're interested in and start creating great, informative content. With the help of a great SEO strategy and Pinterest, you can drive thousands of people to your blog every month. And with an audience that big, there is definitely a way to make money off it.
There are many ways to monetize your blog. Some of the most popular include:
Joining an ad program like Ezoic or Mediavine. They show display ads on your website and you get paid per 1000 views.
Affiliate marketing. You receive a commission for selling someone else's product or service. More about affiliate marketing below.
Selling your own products. Once you build a loyal audience by giving them great free content, you can start selling your services or products to them.
Sponsored posts. There are many brands for every blogging niche that are looking for partnerships and ways to promote their brand through your blog.
Pros of starting a blog
It's really fun and you get to write about something you're interested in.
You learn a lot of valuable skills from blogging, including copywriting and driving traffic to a website. These are transferable skills that will definitely come in handy in the future.
There are many ways to monetize a blog.
It's an easy way to build an engaged audience.
Cons of starting a blog
There is a lot to learn when starting a blog. From copywriting and digital marketing to driving traffic to your blog and web design. Even though these are great transferable skills to have, they do take time and practice.
It's no make-money-quick scheme. Building a profitable blog takes time, even if you do everything right from the start.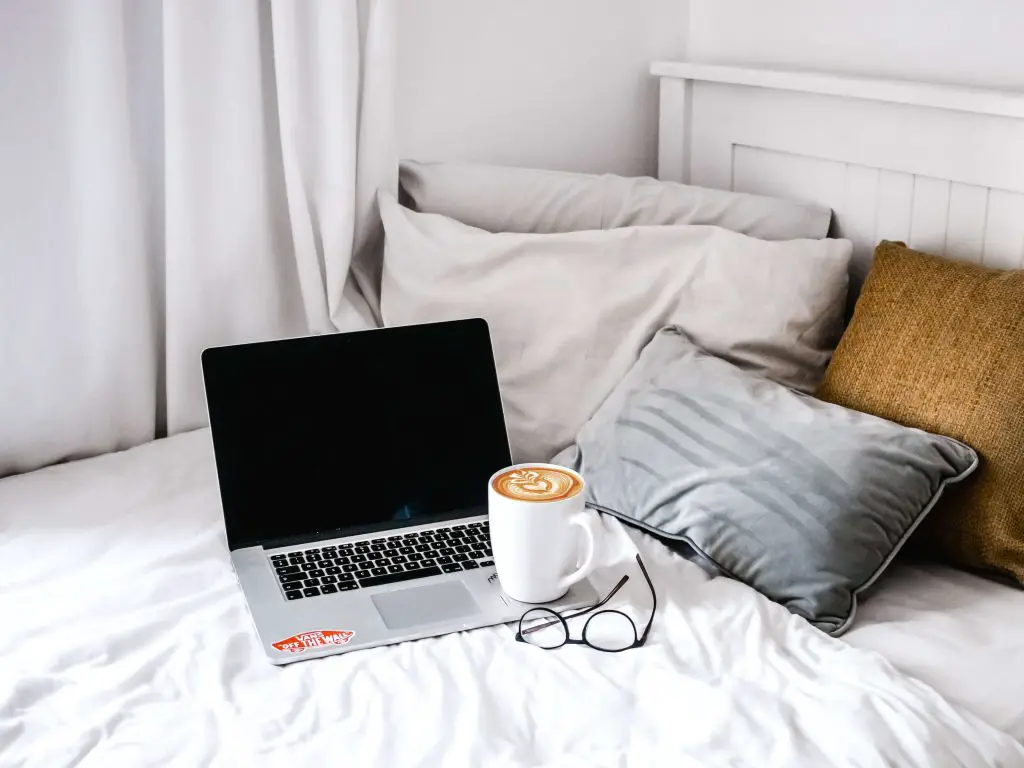 2. Affiliate Marketing
As mentioned above, affiliate marketing is a great way to help monetize your blog. But you don't need a blog to leverage this handy online money-making tool. Affiliate marketing basically means that you become an affiliate for a product or service. You then get to promote this product/service and if someone buys it through your personalised link, you earn a commission on that sale.
Affiliate marketing is such a great tool because you don't have to create a product or service, but you market someone else's. You can add links to your blog posts and drive traffic to these blog posts through SEO and Pinterest.
But you can also use your social media following to drive sales through affiliate marketing. If you have a big and engaged following on Twitter or Instagram, you can use links to sell products/services to your audience on there. Another amazing (and passive) way to make money from affiliate marketing is through Pinterest. Pinterest is a great marketing tool to drive traffic to your website, but you can also make pins that link to one of your affiliate links. If someone then buys it by finding it on Pinterest, you get a commission.
Pros of affiliate marketing
It's a great form of passive income (especially if you combine it with a blog or Pinterest account).
You don't have to create your own product or service or deal with customer service, saving you tons of time. All you have to do is market it.
There are many affiliate programs to choose from, and you can combine as many as you'd like.
Cons of affiliate marketing
You have to comply with the rules of the affiliate programs. Some affiliate programs have very short cookies, which isn't ideal for when you try to make money off it, and other programs may have other rules you don't like. Unfortunately, you can't change those.
You only get paid if someone actually purchases the product/service through your link. Sometimes, you did indeed introduce someone to a product, but if they don't buy it through your link after the cookies have expired, you don't get any commission.
3. Selling digital products
Another great way to build up a passive income while you work towards your financial freedom is creating your own digital products. Everybody has a special skill or knowledge that you can sell on. Writing an ebook and then sell it to your audience is a great way of making some extra money. This can be about anything, as long as it will help the reader improve their lives.
And it doesn't have to be ebooks. You can get very creative when it comes to digital products. You can sell templates for Instagram, checklists, sell your designs, photographs or lightroom presets. If it is something that will make the buyer's life easier, it is something you can sell!
Some great places to start selling your digital products are Gumroad and Etsy. These are both great because these websites already get a lot of traffic, and you can use that traffic to sell people your products. This way, you don't have to spend any money on advertising your products or endlessly promote them on your social media. For ebooks, I'd recommend using Gumroad. For other digital products, I'd recommend Etsy.
Pros of selling digital products
You make a product one, and you can sell it indefinitely. It's a great way to build up a passive income! It's an unlimited source of income.
Digital products are great because you don't have to stock any inventory. You also don't have to worry about shipping. This way, you minimalise risk.
Cons of selling digital products
Ebooks and templates can, unfortunately, be copied. And this does happen. Not everybody is a fair and honest person.
Because it's such a great way of making an income, there are quite a few competitors out there.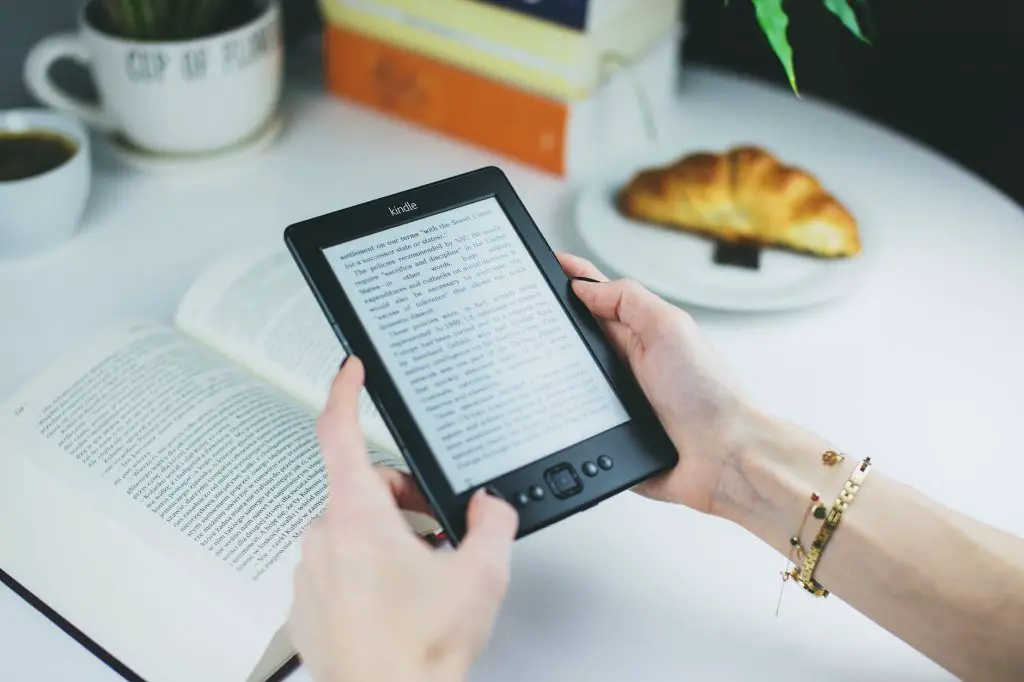 4. Start a Print On Demand store
If you're more into selling physical products, rather than digital, Print On Demand may be a great start-up for you. Print On Demand (POD) is a business model where you create designs for t-shirts, mugs, stickers, water bottles, shower curtains, pillows, etc. But rather than you buying a ton of inventory to then sell, you use a POD supplier (like Printful) who will create the product AFTER you sell one to your customers. They then also ship it out to the customer, giving you the profits. This way, you only have to create awesome designs and promote them – POD services will take care of the rest.
There are different platforms you can use for your POD store. Redbubble or Teespring can be a great starting point because these websites already get tons of traffic and promote products for you. They are more competitive though. You can also integrate Printful with your Etsy store, making it a great place to start selling POD items. It's also possible to create your own POD store with Shopify (& Printful), giving you the option to upsell, create special offers and create a mailing list for your customers. This way, you can be more targeted and specific with your marketing plan. You do, however, have to find a way to get traffic to your website (by using SEO and social media ads).
If you're not a graphic designer but do like the idea of POD, don't worry. You don't have to be an amazing graphic designer to start a Print On Demand store. You can use Canva to create graphics, or you can hire somebody to create designs for you.
Pros of Print On Demand
Very low set up cost and maintenance costs, you don't pay for a product to be made until you sold it.
You don't have to worry about inventory, storage or shipping. This really helps to keep your risk low.
It's a great passive income stream. Once a product is selling well, you don't really have to do much but sit back and watch the dollah bills come in.
You can create a ton of products very quickly and easily. One design can be used for many different products. It's an easy business to scale because you can literally upload thousands of designs and let your customer decide on what type of product they want it on.
Cons of Print On Demand
Profit margins are usually quite low per sale, especially if you use Redbubble or Teespring. Of course, this isn't a problem if you sell in large quantities.
If you have your own webshop, you do have to take care of customer service and complaints. Always make sure to order a sample from your supplier to make sure the quality is good!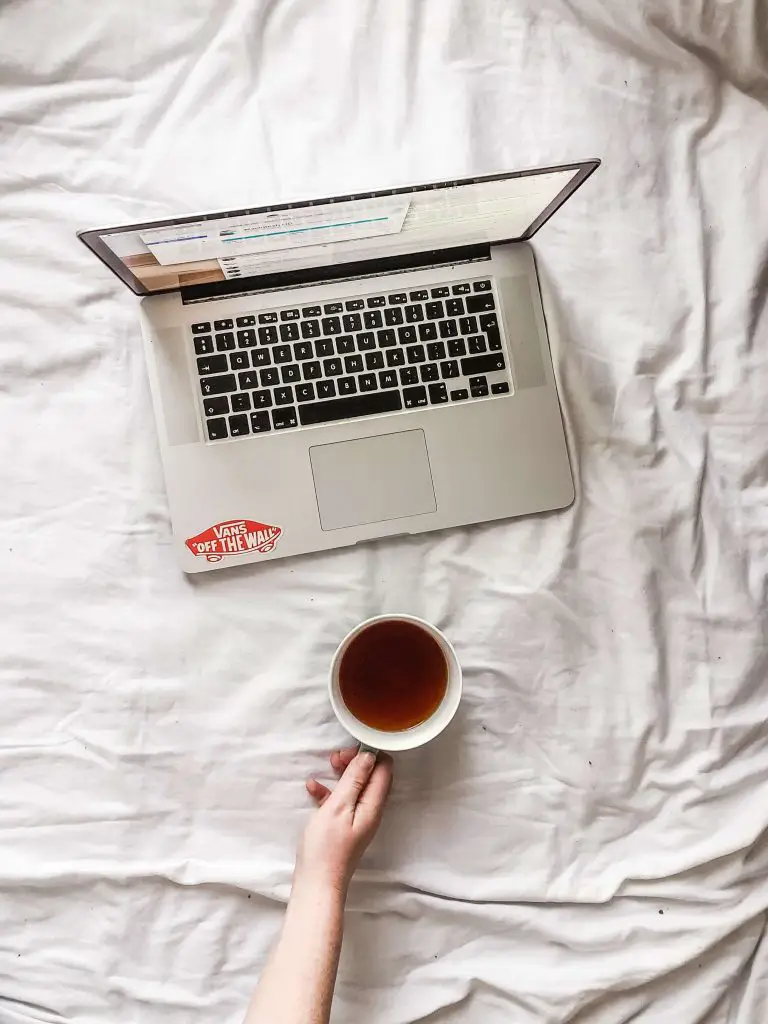 5. Start a Dropshipping store
One of the easiest ways to start learning and experimenting with eCommerce is starting a dropshipping store. Dropshipping has been around for quite a while, but due to Aliexpress and similar websites that are available nowadays, it's much easier to start a store.
A dropshipping store is an eCommerce store that sells products. The business model is set up that when a customer buys a product, it is shipped directly from the manufacturer. You, as the owner of the dropshipping website, never even see or touch the product. Once a customer buys your product, you order one from the manufacturer/supplier who then directly ships it to your customer. Because you sell the products at a higher price than what the supplier sells it for, you get to keep the difference. You can also use eBay for dropshipping if you're not ready to set up your own store.
If you're interested in starting up a dropshipping store, I highly recommend you to check out Wholesale Ted on YouTube. Her videos are super interesting and give you tons of tips on how to set up and run a profitable dropshipping store.
Pros of Dropshipping
Very low set-up costs. If you don't have a lot of capital to put into an online business, dropshipping is a great starting point.
Because you buy the products straight from the supplier, you don't have to deal with any inventory or shipping. The supplier takes care of that for you. This keeps your risk low.
You can scale a dropshipping store very easily because there are so many products available and you have minimal risk due to not having to invest in inventory.
Cons of Dropshipping
Depending on your niche, dropshipping is quite a competitive field to get into.
It takes time to build a website and establish your brand.
Shipping may take a while depending on your supplier, this can cause issues with customers if you haven't made it clear on your website.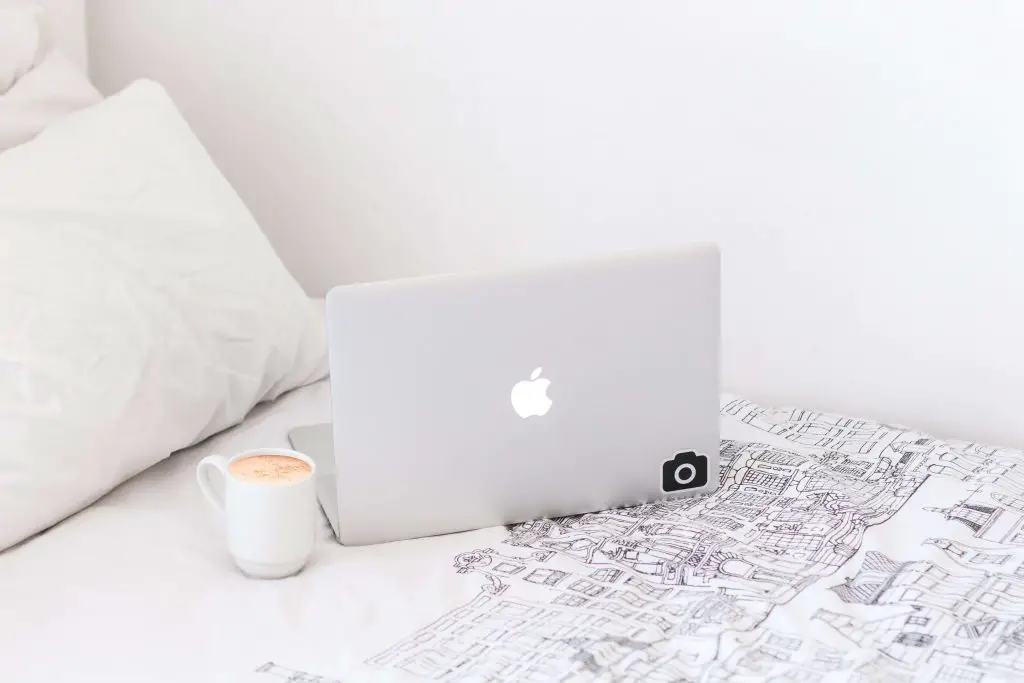 6. Become a Virtual Assistant
A virtual assistant is – as the name suggests – an online assistant. Many online entrepreneurs and businesses hire others to help them with tasks they don't have time for. Think… replying to customers, creating and scheduling pins, writing blog posts, arranging appointments, going through emails, managing social media accounts etc. Any task that you have experience in when it comes to online marketing or organisation can be turned into a perfect virtual assistant skill! There is a difference between being a virtual assistant and offering freelance services. You can read about the difference in this article.
This blog post explains everything you need to know about getting started as a VA and how to find your first clients. It's a great way of making some extra bucks on the side while working on your own business. It gives you some great experience and knowledge about how other online entrepreneurs run their business and what sort of tasks they outsource.
Pros of becoming a VA
It's very flexible and you can start a VA business from anywhere in the world as long as you have a laptop and an internet connection.
You don't need any special training or certificates to become a VA, you just need to use your skills to provide a great service to others.
While the online business community grows, the more we need virtual assistants to help us with our businesses. The demand for it only grows and grows!
Cons of becoming a VA
It can be tough to get clients when you first start out, but you can use Facebook groups and other social media platforms to start promoting your new business.
You have to stay on top of ever-evolving technology and new algorithms in your field of expertise. If you work as a Pinterest VA, you need to make sure you know when something changes in the Pinterest algorithm to keep giving the best possible service out there.
You have to compete with other VAs who may have lower living costs because they are located in a different location. Therefore, they can charge less per hour.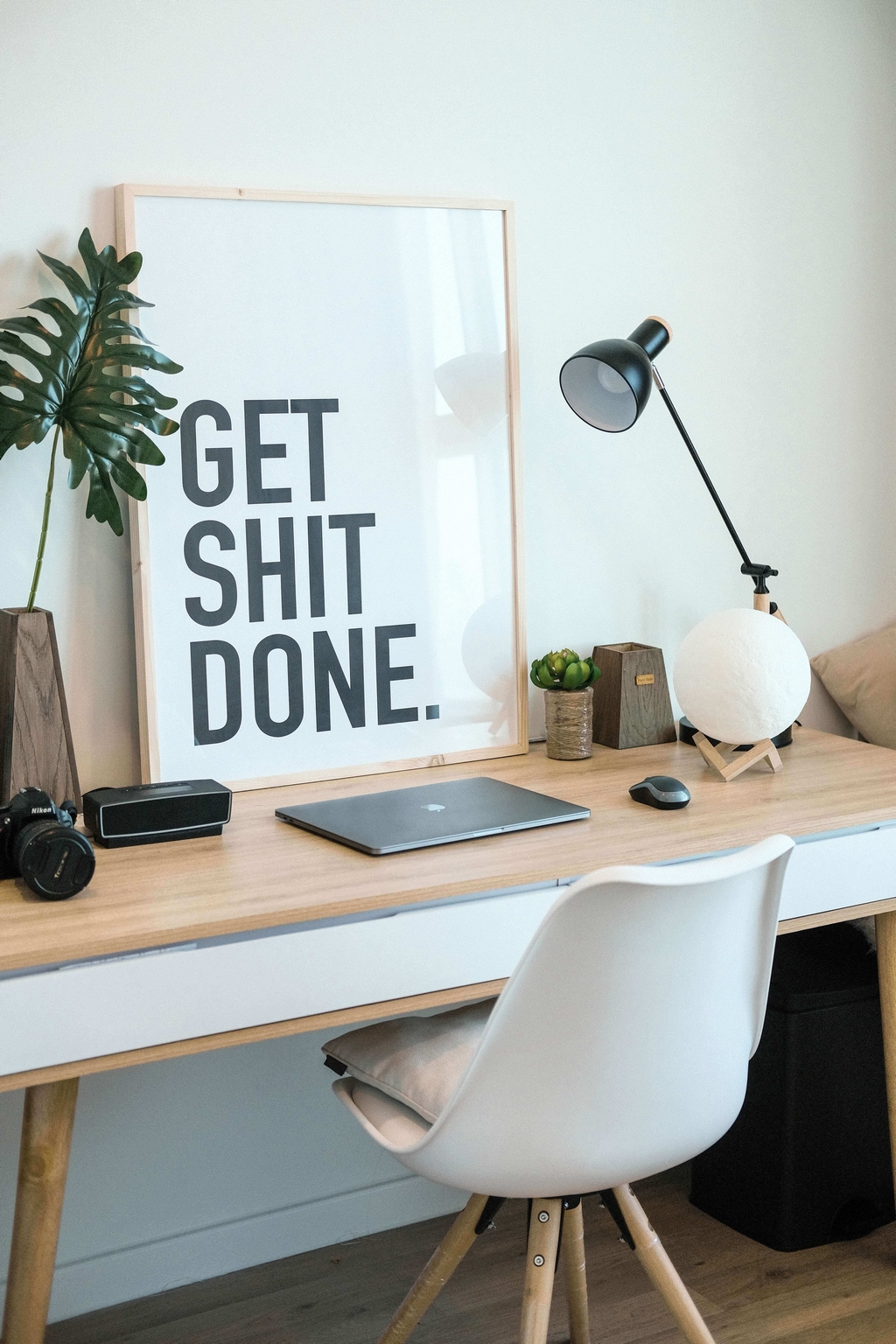 7. Use Fulfillment by Amazon
Amazon has taken over the online shopping world. I do not know a single person who hasn't heard of Amazon or who's never bought anything from the online platform. If you ever wondered how certain brands sell their products on Amazon and leverage the millions of people who visit Amazon daily, it's through a service called Fulfillment by Amazon (FBA).
The way FBA works is, you send your product to an Amazon warehouse and they basically take care of the rest. Amazon stores your products, lists your products on Amazon with a Prime badge, packs, ships and delivers them to your customers and deal with customer service. Heck, they even put it in an Amazon box! You just need to make sure your products rank highly in the Amazon algorithm or promote them in different ways. Get them in front of your target audience and sell, sell, sell!
It is incredibly important that you pick a product that sells well. Doing your market research is incredibly important when you want to get started with FBA. This video by Wholesale Ted explains how Fulfillment by Amazon works. She goes over everything in a lot more detail and does an amazing job at explaining how you can use this business model to create financial freedom with Amazon.
Pros of Fulfillment by Amazon
You don't have to deal with shipping and returns. Plus Amazon does an amazing job at quick delivery, keeping your customers happy.
You don't have to spend any money on ads. Amazon has more than 300 million active customers – they are all potential customers of your product too once you start selling your products on Amazon. Plus, your products will arrive in an Amazon box.
If you order your products directly from your supplier/manufacturer and send them straight to Amazon's warehouse, you never even have to deal with the products yourself. (It is, of course, smart to order a sample to your house so you can test the quality and get some great promotion pictures taken).
Cons of Fulfillment by Amazon
You have to purchase your products before selling them, which isn't the case with dropshipping or POD. Risk and investment are higher.
Amazon does charge storage fees, so if you pick the wrong product and it doesn't sell quickly enough – you'll have to pay extra fees.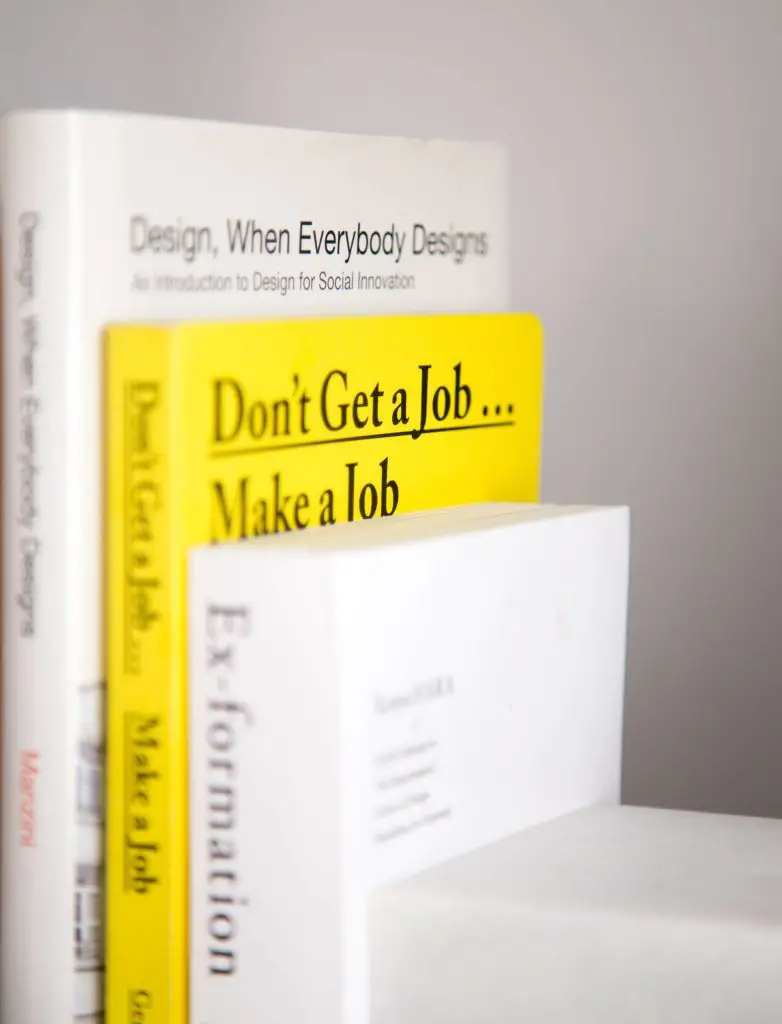 8. Start Teaching Online
If you speak English (even more points if you're a native speaker), you're able to teach English online. You do not need an English degree or a teaching degree for this. It does help if you have a TEFL certificate, which shows that you did a course that teaches you how to teach English as a foreign language – but this is not a requirement.
If you're not really into languages, there are still tons of other possibilities to teach online. If there is something you are passionate about, know a lot about and/or have some knowledge to share about a certain topic: you can teach this to others!
Pros of Teaching Online
Teaching online is very flexible. You can teach according to your own schedule and plan in lessons whenever you are available. This makes it super easy to do outside of your 9-5 or outside of any of your other responsibilities.
You make a real impact on the people you teach. Whether you're teaching English or another skill, it will help your students and you make a real difference. All while earning an extra buck!
Cons of Teaching Online
It's not a form of passive income, meaning that you get paid by the hour/per month. It's hard to scale this type of online business because you'll have to work more hours to make more money. However, it's a great way to start earning some money to invest in any of the other side hustles mentioned in this post.
It's definitely different from teaching in a classroom. If you're used to the traditional classroom setting, teaching online may feel a bit lonely or you can feel some sort of disconnect. But if you're doing it a few hours on the side of something else, this may not be much of a problem.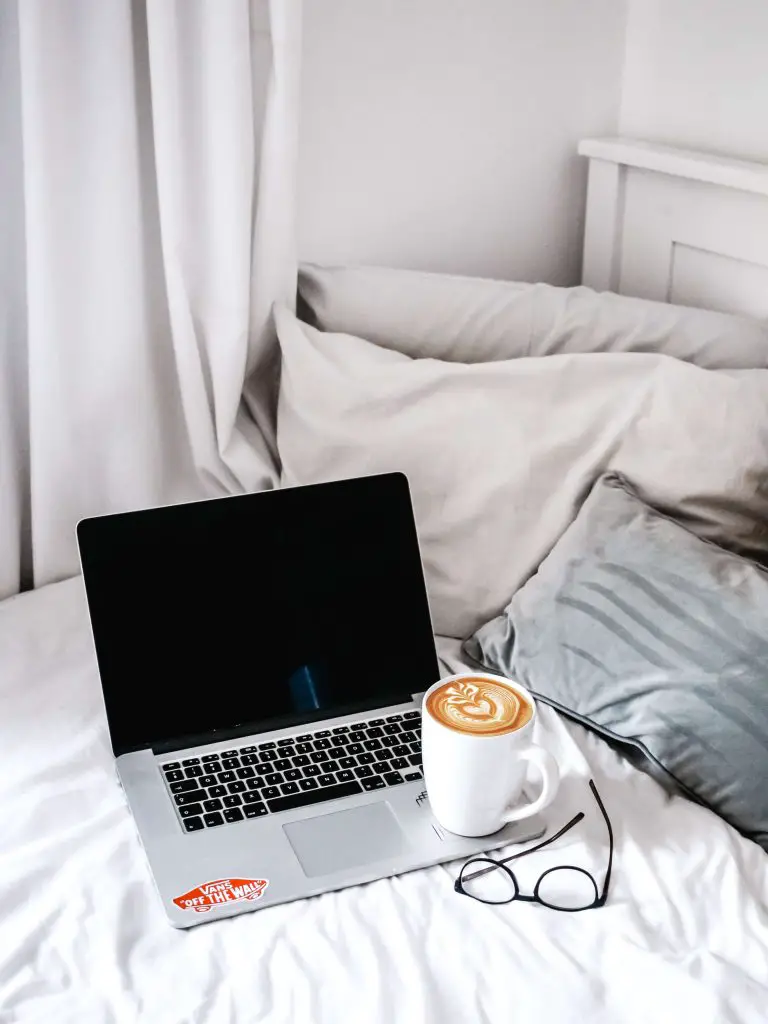 9. Invest in stocks/mutual funds
Instead of working for your money, you should let your money work for you. This can be done by investing your money. The rich do this by buying properties and renting them out, buying businesses and letting them be run by others and… by investing in the stock market. Because we can probably not afford to get into property investments at this point (I mean… I can't!), the stock market is a perfect stepping stone when it comes to letting your money work for you.
There are different ways of making money from stocks. By buying them cheaply and selling them when their value increases. Or by earning dividend over the stocks that you own in your investment portfolio. If you're completely new to the stock market, I'd recommend watching this video which explains all the basics.
An easier way to get into stocks is by investing in a mutual fund instead. The difference between individual stocks and mutual funds is pretty simple. When investing in a stock you invest in a share of an individual company. When investing in a mutual fund, you buy a portfolio of shares from different companies. A mutual fund is managed by a professional, which will get a small percentage of your profit. This article does a great job of explaining the difference in more depth.
Pros of investing in the stock market
You make your money work for you, rather than you working for money.
The stock market is one of the highest return investments. You can also earn a passive income from stock dividends.
You stay ahead of inflation. Saving money simply isn't going to cut it anymore. In the long run, saving actually makes you lose money because the value of money goes down over time due to inflation. By investing your money in the stock market, you actually force your money to work for you.
Cons of investing in the stock market
There is a risk that comes with investing in the stock market. Nothing is ever certain, and stock prices fluctuate constantly.
Investing in the stock market is usually a long-term way of making money. Don't expect to become a millionaire overnight. Once you put a dollar into stocks, don't expect to take it out anytime soon.
It takes time and effort to analyse the stock market and decide on which stocks to buy. But this is a great skill to learn and have!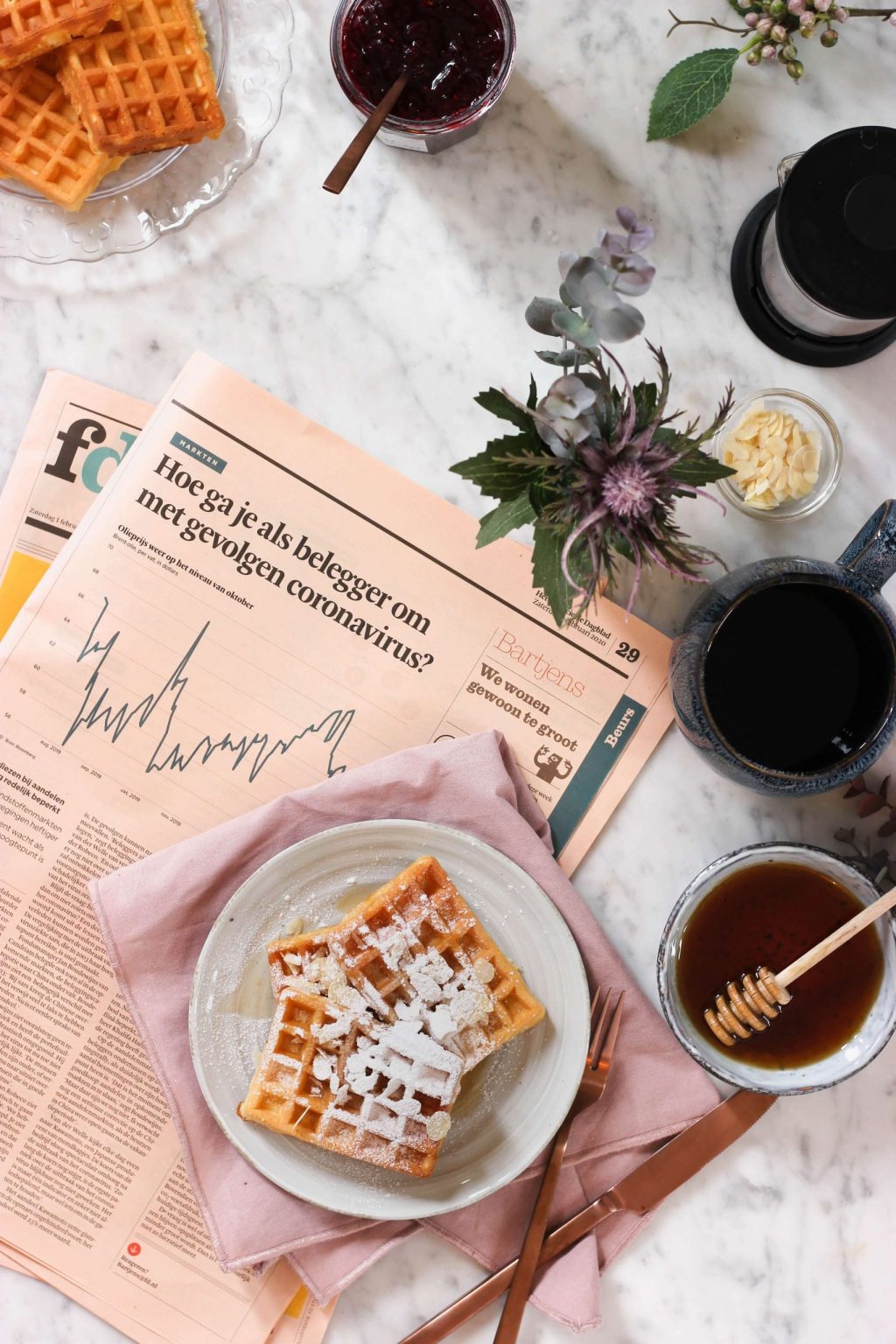 10. Offer Freelance Services
Everybody has something they're good at or that they're interested in. And you can monetize these skills! Whether you're really good at writing, photography or graphic designs – there is someone out there that is looking at outsourcing this kind of work. They are looking for your services.
If you're not sure what kind of skill you'd be selling, you can always look into learning a highly profitable skill. A few that come to mind are: SEO, copywriting, social media marketing and website design. All of these are skills you're able to learn. Especially with the internet right at our fingertips. There are so many courses (paid and free – just check YouTube!) that allow you to gain some valuable skills.
You can start off selling your services on websites as Freelancer, Fiverr and Upwork – but personally I'm not a big fan of them. The payments on these types of websites are quite low, but it's a good way to build your freelance portfolio. You can also start getting clients by offering your services on your social media channels or simply be reaching out to brands/companies that you think can benefit from your skills.
Pros of Freelancing
It's flexible! You decide when you want to work and for how long you want to work. Therefore it's super easy to take on some freelance projects while doing other things.
You save a lot of time commuting because all you need is a laptop and an internet connection. You can do it from literally anywhere.
You can set your own prices, meaning you can earn a lot per project!
Cons of Freelancing
You have to put yourself out there and secure projects on top of actually working on the projects. It's not as easy to get started.
Compared to a 9-5, you have to keep in mind that freelancing doesn't come with any benefits or pension. You also have to sort out your own taxes now.
Even though it's flexible, there is also no real structure. Some months may be super busy and some months may be a real struggle to get jobs.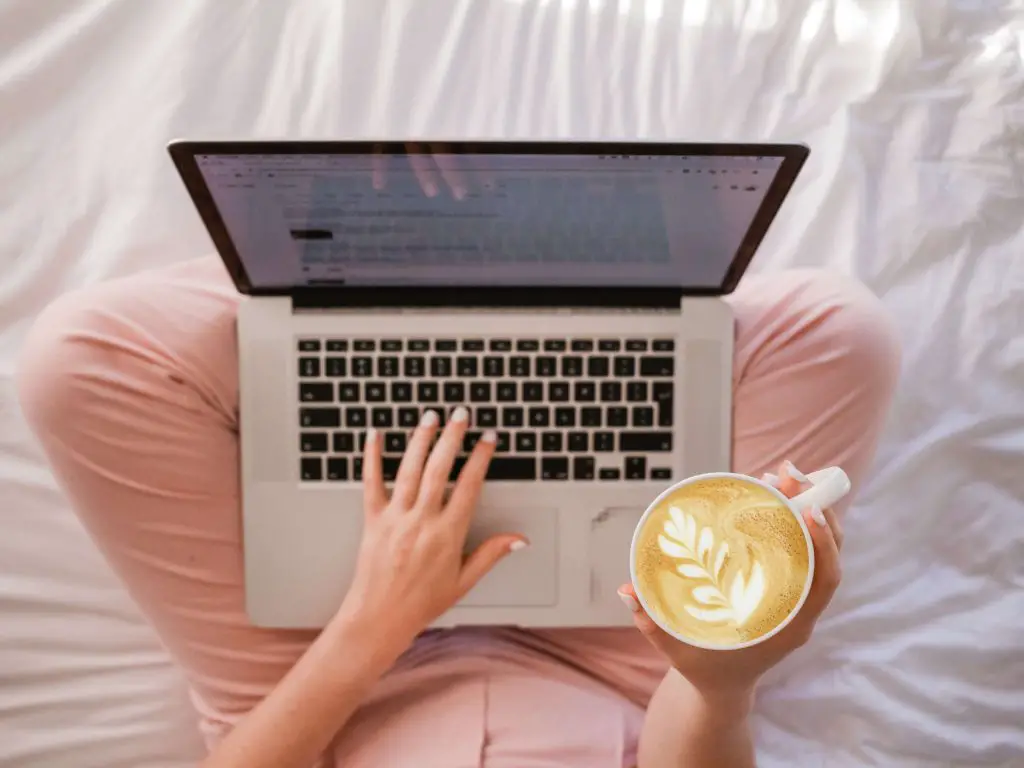 I hope that these 10 online business/side hustle ideas have inspired you to give some of them a go! Remember, it takes time and hard work to create a profitable side business, but it is worth it. The road to financial freedom starts here, and you got this! Let me know in the comments which of these online businesses speaks most to you and why. I love hearing your feedback!