Getting into skincare may be a little intimidating for some. There are so many products and most of them are too expensive to just try and see if they work. Today, we have Sarah from A Woman's Confidence share some of her favourite affordable skincare products that actually work!
---
Good skincare products don't always need to be expensive and whilst I'm a firm believer in paying for products that work, even if they are pricey, I've come across some affordable skin gems in my time. So, for people that don't want to splurge on skincare or want to have some affordable products in their routine, I've put together my top affordable skincare products that actually deliver results. Keep on reading to find out what they are!
e.l.f. Cosmetics Holy Hydration! Face Cream
The e.l.f. Cosmetics Holy Hydration! Face Cream (formerly Hello Hydration! Face Cream) is up there right at the top. I've tried a lot of different moisturisers at different price points and this e.l.f. one is probably my favourite – and it only costs £12!
I have normal/oily skin and the reason I love this moisturiser is it's creamy and moisturising, without being heavy or greasy. I always used to opt for gel moisturisers as they're more lightweight than cream formulas, but I never found them nourishing enough. However, this e.l.f. moisturiser hits the sweet spot between being nourishing and non-greasy. 
I think this moisturiser would work for people with drier and more mature skins, too. There's also a fragrance-free version for people with more sensitive skin. It's worth checking out!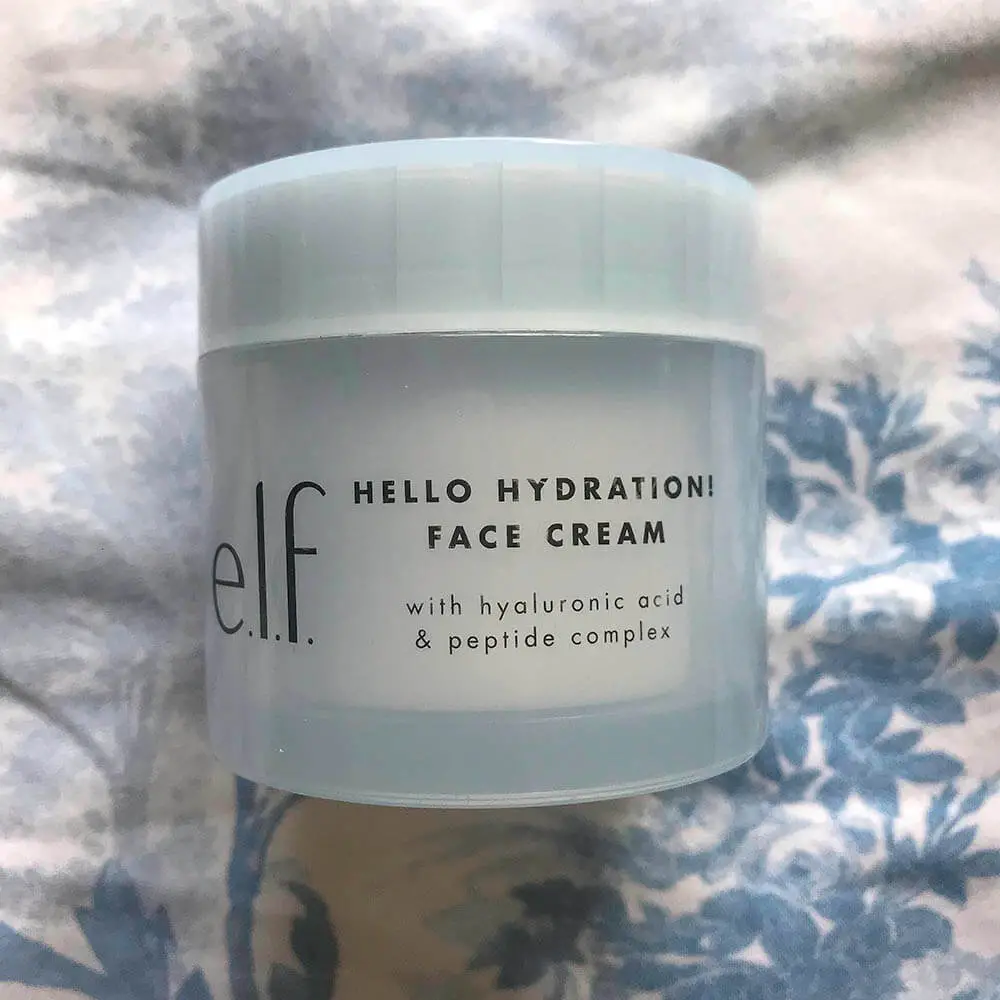 Nuxe Rêve de Miel Lip Balm
The Nuxe Rêve de Miel Lip Balm has to be the best overnight lip balm I've ever used. I often get dry, chapped lips, and this lip balm has been a complete saviour.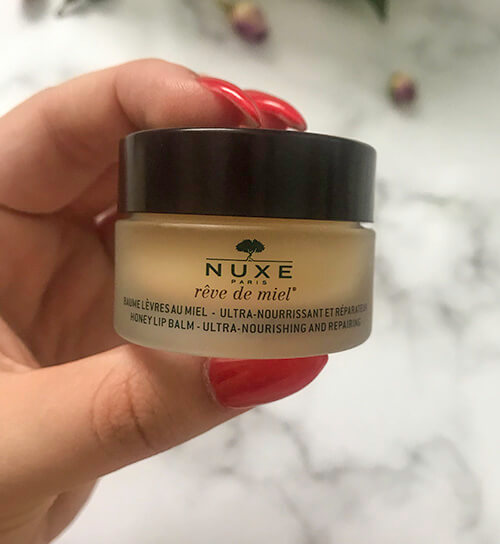 You only need a small amount of product for it to go a long way. It's quite a thick formula so it really coats the lips. In the morning, my lips are soft, nourished, smooth and repaired. The lip balm pretty much eradicates any dryness or soreness I might have, which is perfect for these colder winter months. You can read my full review of the Nuxe lip balm here.
At £11, this isn't the cheapest lip balm out there, but I've had it for ages and it truly works wonders. It's a must-have for the winter.
Pixi Glow Tonic
This iconic toner is loved by so many people and with good reason. The Pixi Glow Tonic removes dirt, oils and grease with ease, while gently exfoliating and cleansing the skin. After using it, my skin texture and clarity improved, and it generally looked fresher and more invigorated.
I've tried a lot of different toners and nothing comes close to this one. 
My favourite thing about the Pixi Glow Tonic is how it helped even out my skin tone. I don't think my skin tone has every really been bad, but blemishes and redness died down after incorporating the toner into my routine.
It costs £18 – which isn't particularly cheap for a toner – but it's still affordable and will be a worthy addition to your skincare routine.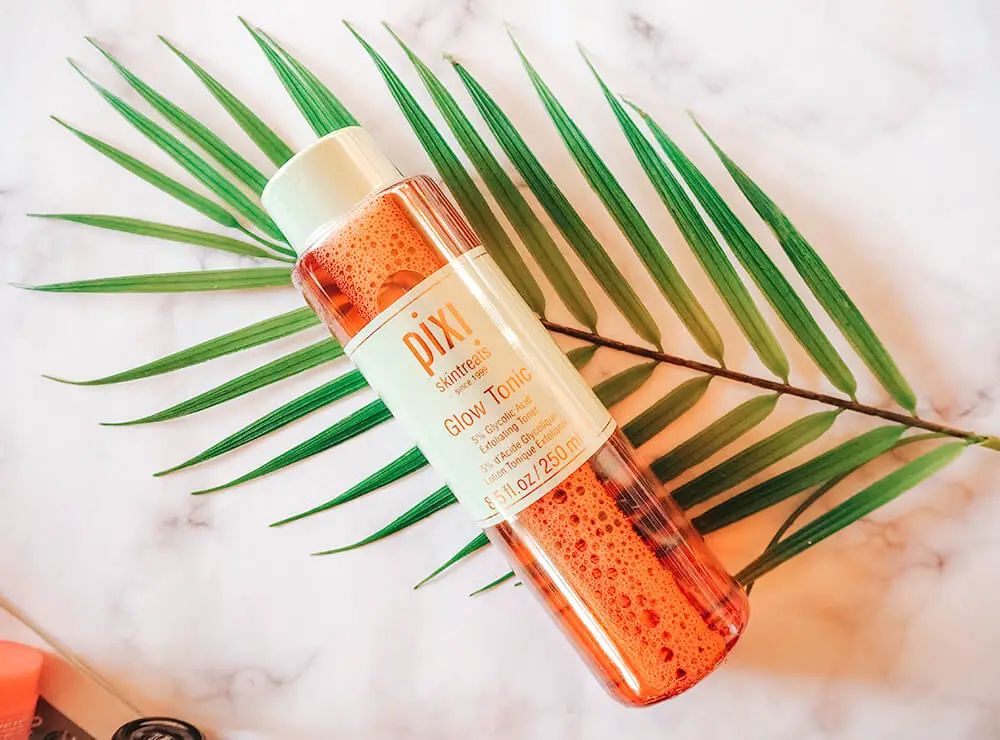 Mario Badescu Seaweed Night Cream
I've been using the Mario Badescu Seaweed Night Cream for a while now and I love it. 
One of my favourite things about the product is the colour because it's bright green, which is very unique. 
The night cream is lightweight and by morning, my skin is softer, moisturised and hydrated. It's worth pointing out that the night cream has quite a greasy texture. I personally like this feeling, especially at night when I'm not going to go out again, but for people who don't like this texture, I'd avoid it. 
Interestingly, Mario Badescu says the Seaweed Night Cream is suitable for all skin types, although I think it could potentially be a little too greasy for people with very oily skin. But, due to its lightweight formula, I could see this working for most skin types – my skin seems to love it!
It costs a respectable £19.50 and you only need a small amount of product to cover your face, so it will last for quite a few months.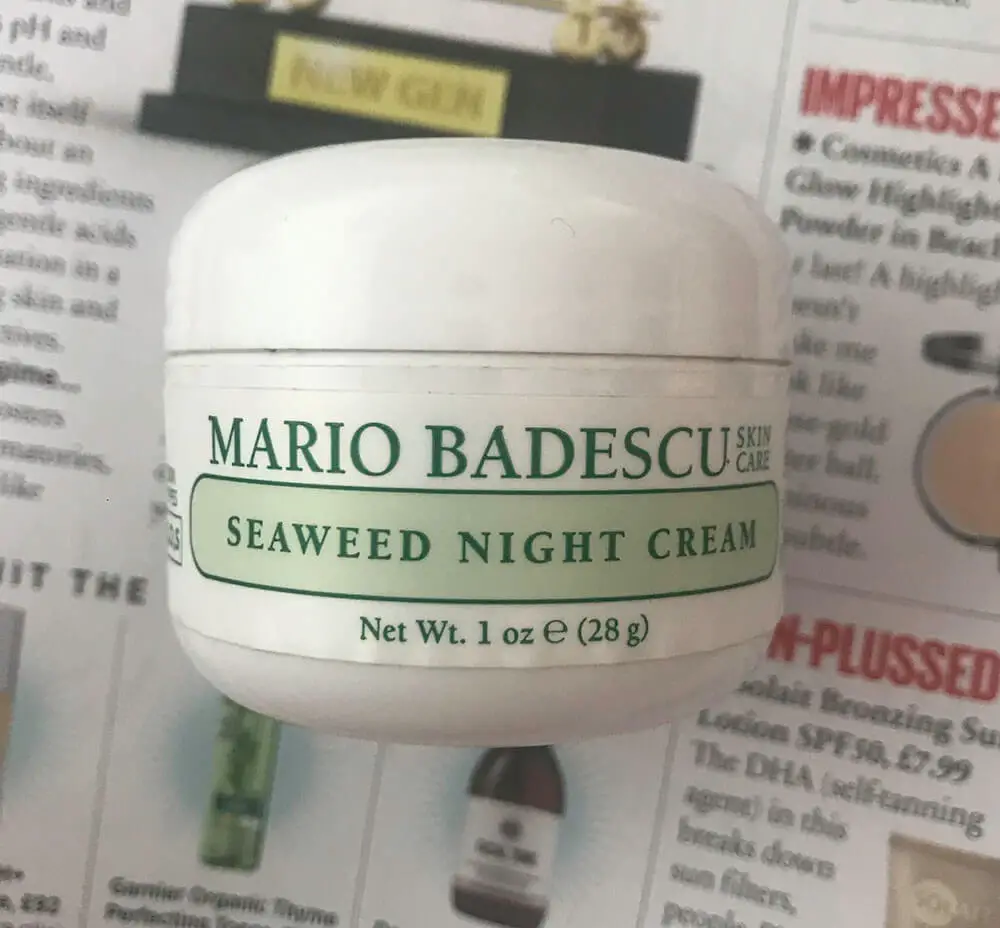 The Body Shop Vitamin E Overnight Serum-In-Oil
Now onto one of my favourite products in my affordable skincare products round-up – The Body Shop Vitamin E Overnight Serum-In-Oil. 
I'm genuinely obsessed with this £16 overnight facial oil and I've been blown away by the results. When I first tried it out, I remember being so impressed by how smooth, soft and nourished my skin felt in the morning. My skin felt noticeably different and I could just tell my skin lapped the product up.
After continued use, my skin feels hydrated, refreshed and perfectly moisturised. I'm an oily-skinned girl and this serum doesn't feel heavy on the skin whatsoever. I didn't know if it's too rich for my skin but it's perfect. It's a total holy grail product for me.
You can read my full review of The Body Shop Vitamin E Serum here but I don't think I'd be without this serum now.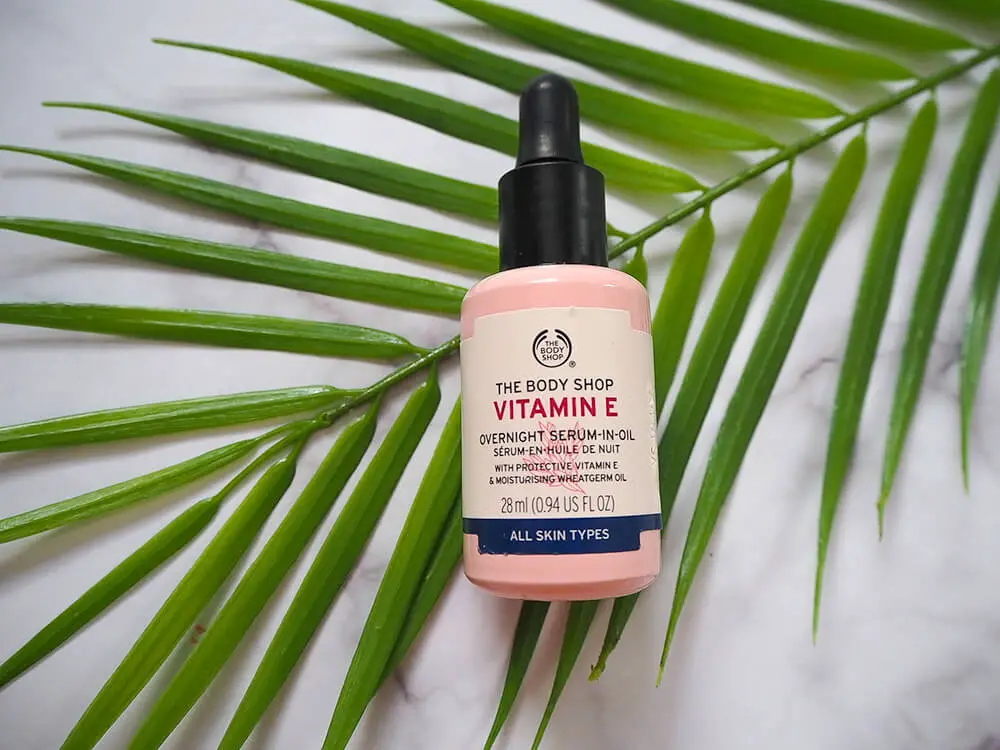 Lush Cosmetics Don't Look At Me Fresh Face Mask
Now onto my final and cheapest affordable skincare product – the Lush Cosmetics Don't Look At Me Fresh Face Mask.
The Lush Fresh Face Masks are very popular amongst the beauty community and at £9 a pot, they're certainly worth checking out. I've tried all of the Fresh Face Masks and Don't Look At Me is undoubtedly my favourite. 
First of all, it's bright blue, so it looks great in the pot and on your face. Secondly, it's exfoliating, energising, rejuvenating and softening – what more could you want? My skin always gets a pleasant boost after applying this face mask and the results are instant. This is definitely a product to get in for a pamper night with the girls!