If you're a blogger and you're looking at increasing your traffic, you may have stumbled upon the term Search Engine Optimization (or SEO). It is one of the best ways to create a constant flow of traffic to your blog without constantly promoting your posts on social media. By using a good SEO strategy, you're able to rank your blog posts high on the Google algorithm. Just think about how often you use Google to find information! Your blog posts could be on that first page! In this SEO beginners guide, I'll teach you some of the basic techniques to get started with SEO. Let's dive in!
What is SEO?
Let's start with the basics. What is SEO? In simple terms, SEO stands for Search Engine Optimization. It means that you optimize your website and blog posts so they will be easier to find on search engines like Google, Bing and Yahoo. It's a way to get organic traffic to your website without spending money on ads.
Search engines are getting smarter every day. Their main purpose is to provide users with the most relevant and useful websites linking to the keywords that were typed into the search bar. While it's doing a pretty good job on its own, we can always push them in the right direction! (to, you know…. our own blog post!)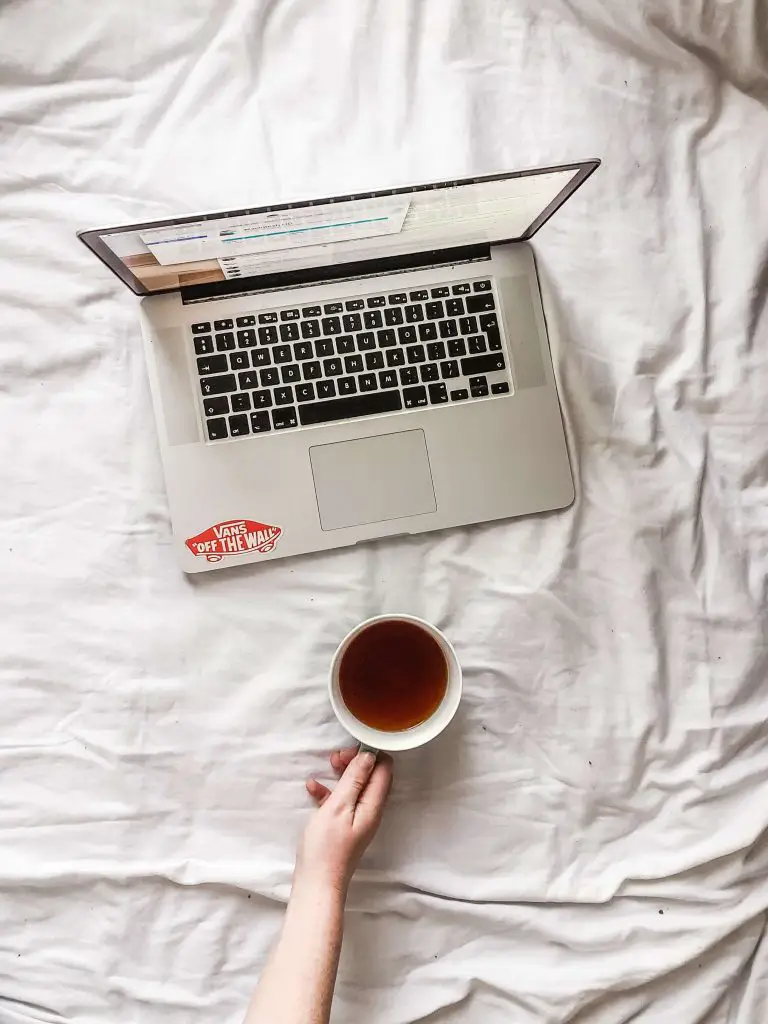 Why should I use SEO as a blogger?
I really got into SEO after graduating from university and wanted to increase the views on my travel blog. By reading everything I could find on the subject, trying countless strategies and working really hard to get an understanding of the everchanging Google Algorithm, I managed to 10 fold my traffic within a year (see graph below).
Optimizing your blog posts for search engines helps you to get more quality traffic to your website, without spending any money on advertising. If you have an amazing blog, you want people to read it, right!? And if you can attract the perfect reader through working on SEO, why not give it a go? If you don't, somebody else will be getting that traffic. People will always be using Google to get answers to their questions, so they may as well click on your post to find them.
Blogs are getting pretty popular. Not just for individuals like us, who want to have a little piece of the internet where we can get creative. Blogs are getting popular with brands and bigger websites. Why? In blog posts, you can get very niche and give answers to very specific problems and questions. This makes it much easier to rank for a new keyword with every new blog post you publish. Instead of trying to rank for ONE big keyword that covers the entire website (which will probably be a pretty generic keyword, which is incredibly hard to rank for), blog posts help you rank for many, smaller keywords (which are much easier to rank for). That way, you can build your traffic post by post. Once people are on the website and enjoy the content, they might stick around, get to know the brand and buy their products.
On-page SEO
Google's job is to provide the user with the best matching content. Algorithms rank the relevant web pages in an order they think is most useful for the user. They look at many different ranking signals, like the title, the content, images etc. We can use those signals to influence the way Google ranks our posts. Of course, there is more to SEO than simply putting some keywords in these ranking signals – but it's a really good place to start.
Firstly, we need to find out what keyword we want our blog post to rank for. Doing your keyword research is incredibly important because this is the word (or phrase) you want to put in the ranking signals. You can learn more about how to do proper keyword research in my Keyword Research for Bloggers ebook. After you decide what the keyword of your blog post will be, we have to work on the on-page SEO.
Always think of your keyword BEFORE writing your post. This way, you can tailor the post to match the user intent of the keyword. Think about what your ideal reader would expect from this blog post after typing the target keyword into Google's search bar. Make sure the content fits that perfectly!
After writing your blog post, you have to check if you put your target keyword in the following ranking signals:
Title: Make sure your target keyword is mentioned in the title of your blog post
Subheading: Add your target keyword to one of your subheadings at least once. Also, make sure to use the correct hierarchy when using h2-h3-h4 subheadings. You can learn more about that here.
Body text: You want to write an in-depth post about your topic. A 500-word post simply isn't going to cut it anymore, because it's really hard to give a lot of information in such a low word count. Try to aim for at least 1000 words. Drop your target keyword in a few times, but don't overdo this. If it starts to sound unnatural, you've over-optimized.
Images: Google can't "see" your images, but it can see the code of the images. By adding your target keyword to the file name, the alt-text and the image description, you can show Google that this picture fits in with your keyword.
Links: Link to a few of your own blog posts that relate to the topic to boost your post's authority. It shows Google what your post is about. It also helps to link to 1-2 external posts of highly authoritative websites.
URL: Add your target keyword to the URL of your blog post.
Meta description: By using the free Yoast SEO plugin for WordPress, you can change the metadata. The metadata is the text that shows up on Google's search results. By adding your target keyword in the title and description, you can boost your ranking even more. Make sure to make this description catchy – invite the reader to click on it.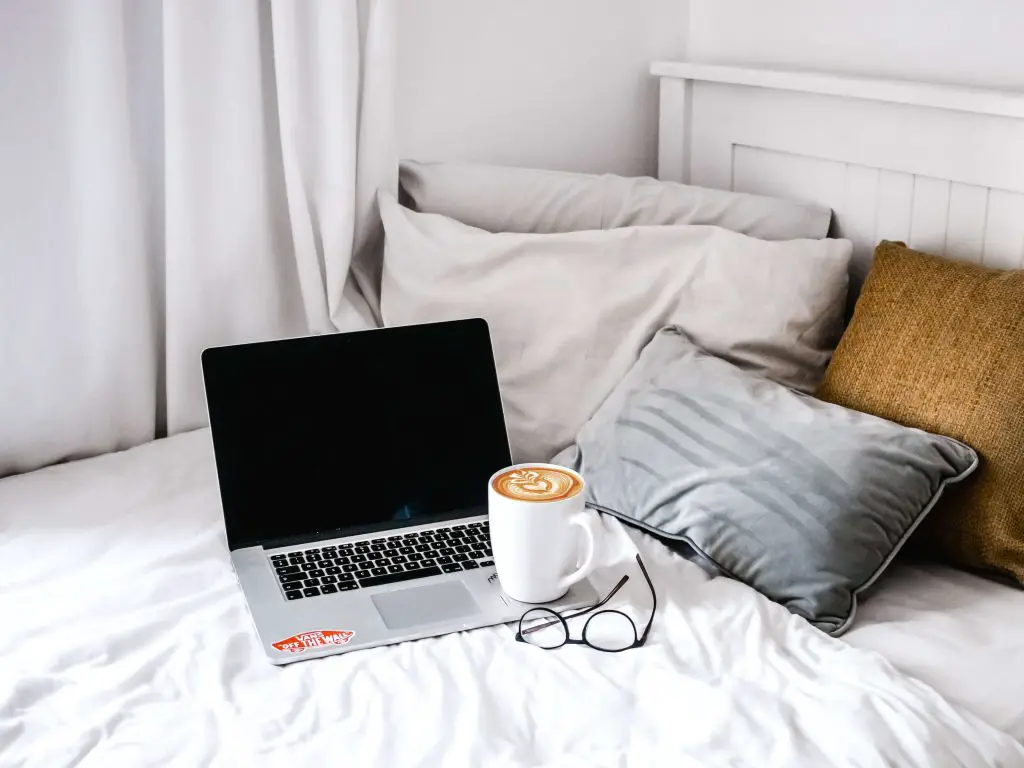 Backlinks
Once you've optimized your content, there are some more SEO tricks to help you improve your relationship with Google. The more Google likes you, the higher it will rank you. It's biased like that 😉 Backlinks are the perfect way to do that!
Backlinks are links to your blog posts from other websites. As mentioned before, linking to another website shows that you trust this source. It shows Google: "This information is so good, so relevant and so trustworthy that I am willing to put it on my own website". It's like giving it a thumbs up in SEO-land. The more thumbs up, the more Google will realise that your post should be ranking higher.
Not every backlink is the same, though. One of the WORST things you can do is go to fiver.com and buy 2000 backlinks for $10. That will harm your SEO more than it will do good. You need to gain quality backlinks from authoritative websites that are in the same niche as you. Some good things to know when starting to work on your backlinks is the difference between do-follow and no-follow links & what domain authority is. Here are a few ways to start gaining backlinks:
Have AWESOME shareable content: The best way to gain backlinks is organically. That means that someone sees your content and uses it as a reference in their posts, giving you a link in the process.
Guest posting: Another way you can get quality backlinks is by guest posting. This means that you write a blog post for someone else's website. Usually, you get a link in return. It's a win-win situation: they get a free piece of content, you get a link to a blog post of your choosing. 
Collaborative posts: Similar to guest posts, finding bloggers that are putting together a collaborative post is a great way to gain backlinks. I made a "Best European Winter Destinations" post recently and asked other travel bloggers to send in their submissions. I asked for 200+ words, a picture and a link they wanted me to include. This way, they were able to promote one of their articles and I got a very in-depth post about winter in Europe!
Want to learn more?
This post is a very basic intro to SEO. There are a lot of different things to know about SEO and more in-depth information about the topics we talked about. But it's almost impossible to go through it all in one small blog post.
If you want to learn more about how to use SEO as a blogger, please check out my SEO for Bloggers ebook. It is 43 pages long and covers everything you need to know about SEO in 8 easy-to-follow chapters. As well as a lot of info, I share my own SEO strategy in this book. If you use this link to purchase the book, you get a special $17 discount. Thanks for reading this post and good luck with your SEO journey. If you have any questions, please comment below or message me – I'm more than happy to help!